Britain's Got Talent judge Alesha Dixon has admitted that she has her "fingers and toes crossed" for a stand-up comedian to win the next series.
The ITV talent show returns for its 11th season this weekend, kicking off the first round of auditions at London's Palladium theatre.
Speaking at the show's press launch on Wednesday, she said: "At the beginning of the series Amanda and I both said we would like to see a stand-up comedian win.
"It's one of the toughest areas of performing and when you think of a comedian in their normal world they wouldn't have just two minutes to go out and impress an already judgmental audience.
"To do that on our show is really hard so when somebody comes out and nails it you are really rooting for them. We've got a couple of really incredible ones this year so I've got my fingers and toes crossed."
Backing Alesha's comments, fellow judge Amanda Holden said: "For the first time ever we have some really fantastic comedy acts, which I desperately want to win the show – that would be my dream."
But Alesha added that the new series also has a duty to showcase talent that will tug on viewers' heartstrings.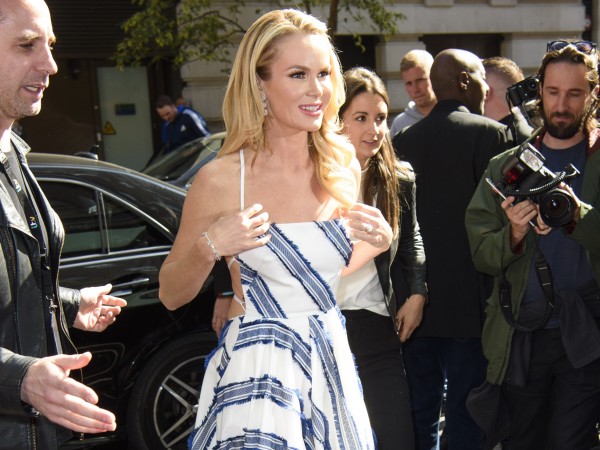 "What has been really special for me is hearing some of the stories from contestants this year that are actually really moving and really important stories to be told," she said.
"We had the Missing People's Choir, where members stood on stage and sang for the loved ones they had lost – that's the moment where I realised this isn't just about having fun, there is actually a responsibility with a platform like Britain's Got Talent, and to be able to use it wisely and sensibly like that makes me really proud to be a part of the show."
Britain's Got Talent returns to ITV with judges Amanda Holden, Alesha Dixon, David Walliams and Simon Cowell, and presenters Ant & Dec, at 8pm on Saturday.