Britain's Got Talent is already wowing viewers after just one show in which Simon Cowell found his golden buzzer act.
The head judge wasted no time in identifying who he thought the winner of the show should be by giving Sarah Ikumu a fast pass to the next round, and fans of the ITV programme agreed that he had found someone special.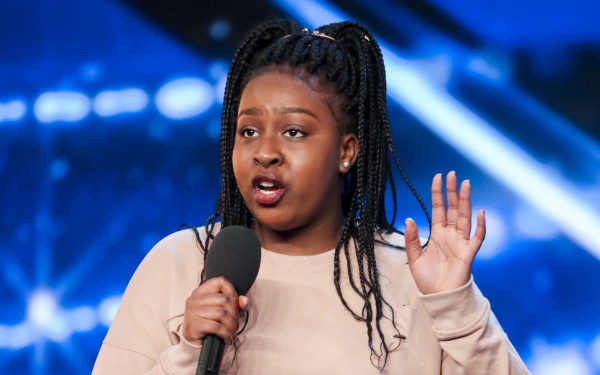 Sarah, 15, sang And I Am Telling You, a song made famous by Jennifer Hudson in the 2006 film Dreamgirls.
Elsewhere, there were plenty of other acts that drew discussion, including "doga" teacher Mahny and her dog Robbie who demonstrated dog yoga – before Robbie urinated on judge David Walliams' shoes.
The Missing People Choir, made up of relatives of people who had gone missing, was the most emotional audition of the episode and brought many viewers to tears.
Mind reading duo DNA did not just stop viewers in their tracks with their main act – they also made jaws hit the floor by pointing out at the end of their performance that their T-shirts had changed colour without anyone noticing.
:: Britain's Got Talent continues on ITV on April 22 at 8pm.