Strictly Come Dancing's Davood Ghadami has said he and professional dancer Nadiya Bychkova did not have to work on their chemistry as it came "naturally" to them.
Having previously brushed off concerns over the so-called 'Strictly curse', the EastEnders actor has also told of how his wife and his dance partner have become friends, and mostly spend time together "laughing" at him.
Ghadami, 35, said of Bychkova, a world dancing champion: "She's so good at what she does, she knows what's supposed to be shown in these dances, so yes, we get on really well, we had a laugh from day one.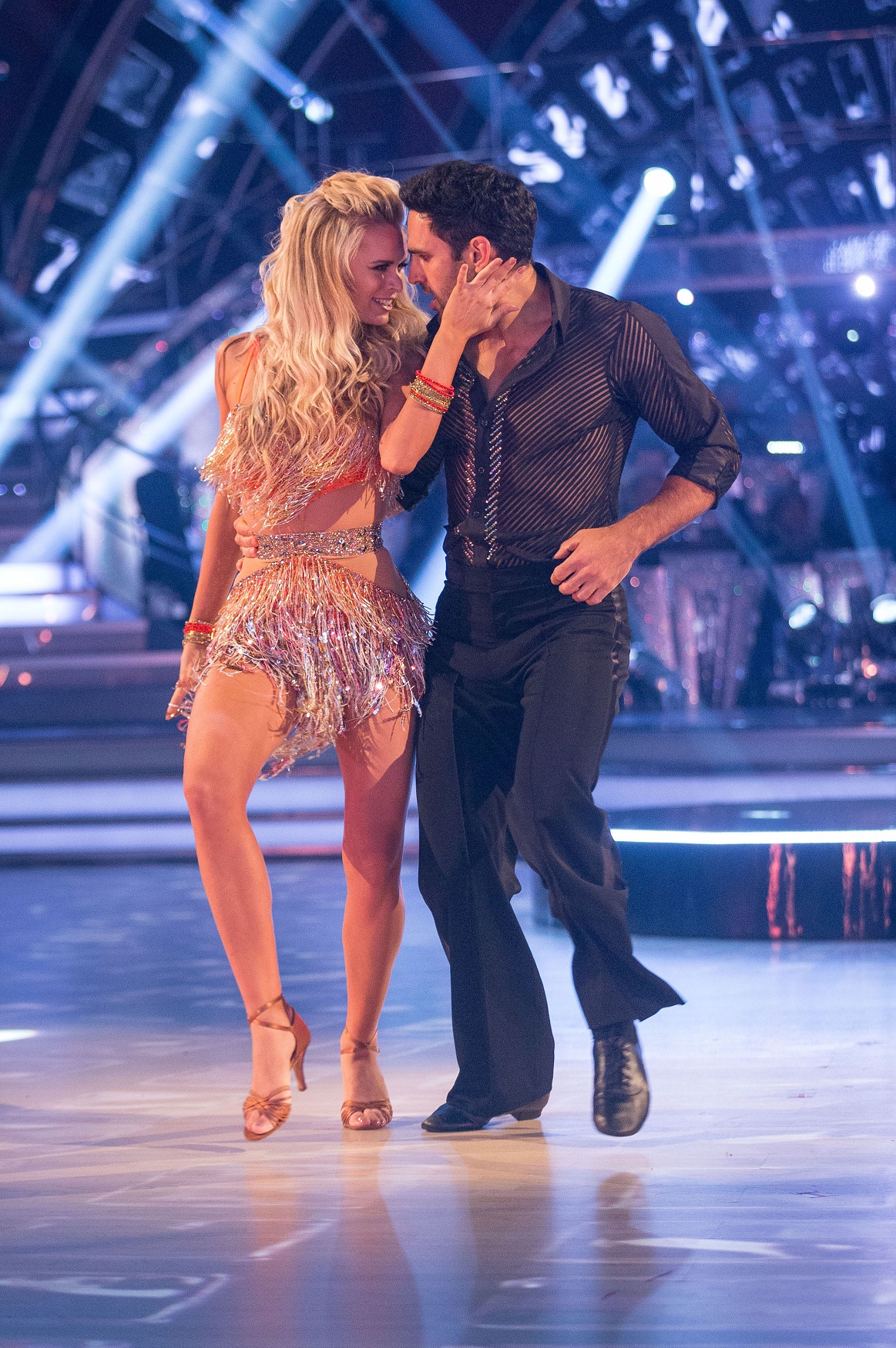 "(The chemistry) just naturally happened and it's something we've been lucky enough to have in all our performances.
"It's no bad thing. It's not something we've had to work on particularly… we've been lucky enough to be given dances and songs that allow us to show that chemistry between us and the partnership between us. I think it's working really well."
Ghadami shared his thoughts on Strictly judge Bruno Tonioli's comment from a few weeks ago, when he said that their steamy Quickstep routine looked like a "race to the bedroom".
He said: "I think Bruno was referencing the story of the dance, and that is what it was, two people meeting in the library and getting close, and within that one minute and 30 seconds we tried to have a little story in there about two people meeting and running off together.
"I think that is what Bruno was referencing… he was just showing his observation of that, so I was fine with it."
Ghadami said his wife of seven years, Isobel – with whom he has two young daughters – is often at the Strictly studios during the show and rehearsals.
He said: "She's gone to rehearsals and brought my daughters – they met Nadiya very early on, in the first couple of weeks, and they get on really, really well.
"My girls love her and they're doing lots of drawings of Nadiya at the moment, basically based on what she's wearing and her earrings and things like that.
"They've been round a couple of times and obviously my wife comes to see the show and she and Nadiya get on really well."
He added: "I think they spend most of the time laughing at me, so I'm happy for that!"
Strictly Come Dancing's results show airs at 7.15pm on Sunday on BBC One.