Strictly Come Dancing's Debbie McGee has said her late husband, magician Paul Daniels, would be "happy" over her kiss with professional partner Giovanni Pernice last weekend.
The radio and TV personality, 58, spoke of the "furore" she caused during the first live episode of the series, when she and 27-year-old Pernice shared a kiss at the end of their routine.
McGee told ITV's This Morning, when asked by host Phillip Schofield what Daniels would have thought: "He'd love it, he would just love it.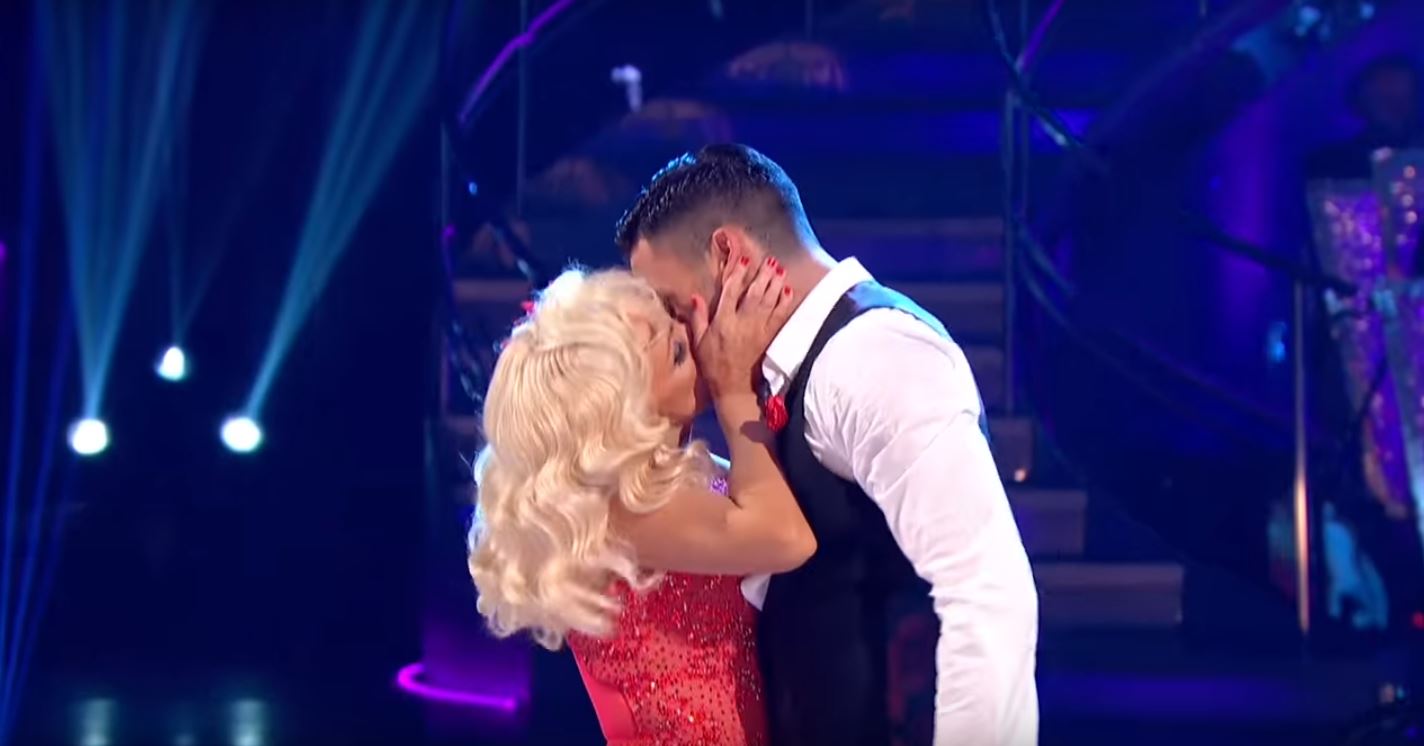 "And the fact that I caused, or appeared to have caused, this furore with the kiss on Saturday night… he just loved showbusiness, and that really was showbiz.
"So I know he would be looking down on me thinking, 'OK – yes'. He'd be happy."
She added that she loved watching Daniels on the show – he took part in the 2010 series – and that she is surprised at the "camaraderie behind the scenes".
McGee, who is this year's oldest celebrity in the BBC programme, surprised the judges and viewers with her Paso Doble to Be Italian, and came second on the leaderboard.
She said that, while she did have ballet training over three decades ago, it has not helped her in the competition, which will next see her dance a Viennese Waltz to Billy Joel's She's Always A Woman.
McGee said that the Viennese Waltz is more difficult and has more technique than the Paso Doble, and that she is having to focus more on the moves.
"Because I had ballet training over 30 years ago, it's so opposite to anything I've ever done in all my life," she said.
"I've been taught – upright, pull your tummy in, shoulders back – and this is, get down on your knees."
Defending her previous experience, she added: "The thing is, (ballet) is so different to ballroom and Latin, and I've never done anything like this.
"I danced over 30 years ago and I would describe it a bit like… if you asked a footballer to go and do something else, 30 years later, it's a completely different muscle learning process.
"So any muscles that stayed a bit trained from 30 years ago, I've now got to untrain that, and that's what is hard."