A retired registrar-turned-DJ has stunned the Britain's Got Talent judges with her turn on the decks to win a place in the next stage of the competition.
Viewers saw 65-year-old Christine Tew whip off her beige cardigan and skirt to reveal a sequinned mini-dress as mixing decks were wheeled over to her by members of the stage crew.
The chorister, who goes by the name of DJ Dizzy Twilight, slipped on large headphones to spin tracks by Fatboy Slim, David Bowie and Frank Sinatra, as My Way provided judges Simon Cowell and David Walliams with the soundtrack for a slow dance.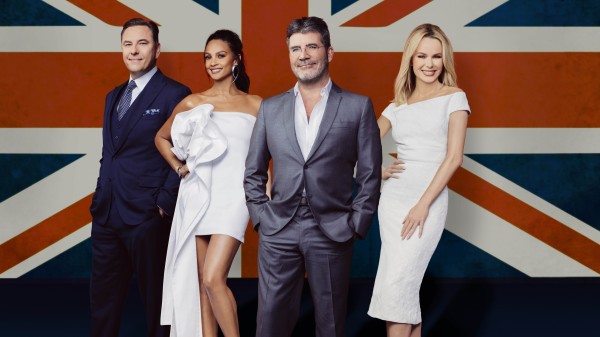 After her audition, judge Alesha Dixon said: "If you need an MC… It doesn't matter that you can't mix, that was brilliant."
Simon added: "I always say I can't be surprised by these shows any more and you just mugged us.
"I thought we were going to get The Hills Are Alive With The Sound Of Music! You're a little minx. It's all about finding people who are interesting and different."
The judges sent Christine through to the next round with four yeses.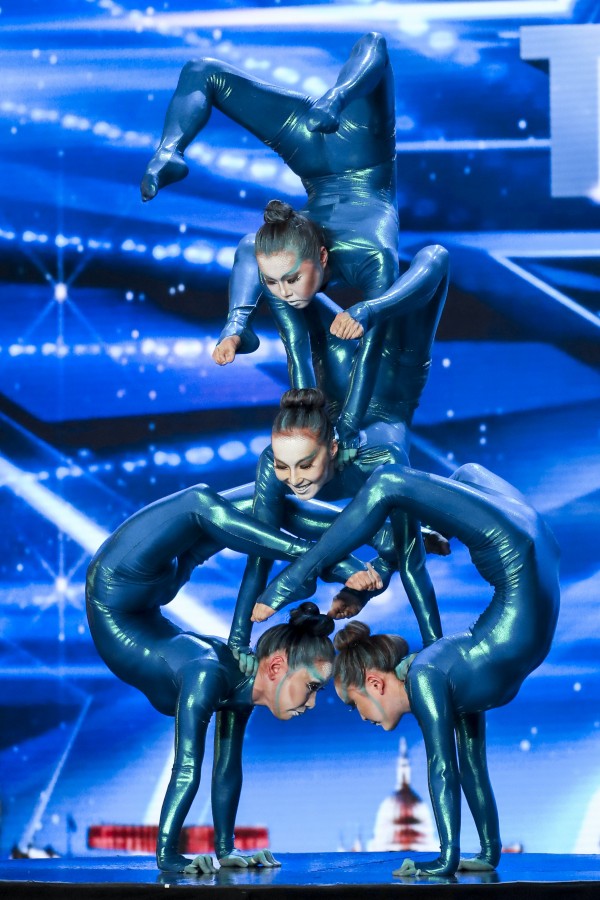 Another performer who impressed was 16-year-old Harry Gardener, who left judge Amanda Holden in tears and earned a standing ovation for his rendition of a song he wrote himself about his grandmother, who is suffering from Alzheimer's.
Amanda said: "It really moved me. It takes real courage to put your vulnerability into a song."
Gardener also landed four yeses from the judging panel.
Opera-singing father-and-daughter duo Martin, 47, and Faye, 10, also made it into the next round with their emotional performance of The Prayer, as did a choir of children aged between eight and 14, dubbed Perfect Pitch Creation, who sang I Wanna Be Like You and Bare Necessities from The Jungle Book.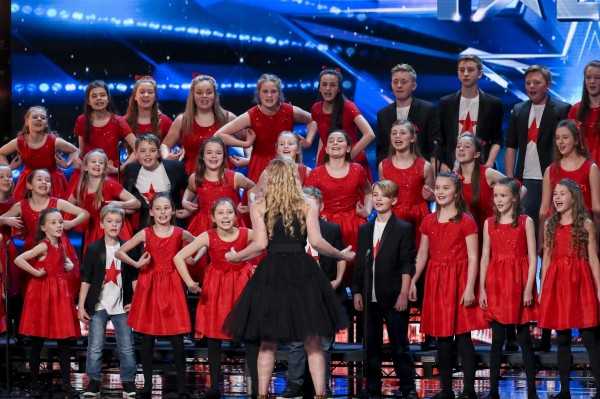 David praised them as "so charming," while Simon said: "I like the idea of this choir, it's fun. There is a step up you can go to.
"I've now watched The Jungle Book over a million times with Eric (his young son)."
Classical dancers Grace and Ali, who are a couple off-stage as well as on, moved the quartet of judges with their beautiful routine, with Dixon saying: "You are two of the most talented dancers we have seen. I was in awe of your talent."
Enthusiastic hula-hooper John Parnell, who goes by the name of Hoop Guy also made it through, as did Russian quartet of female contortionists Angara Contortion, who flew over from their home country especially for the auditions.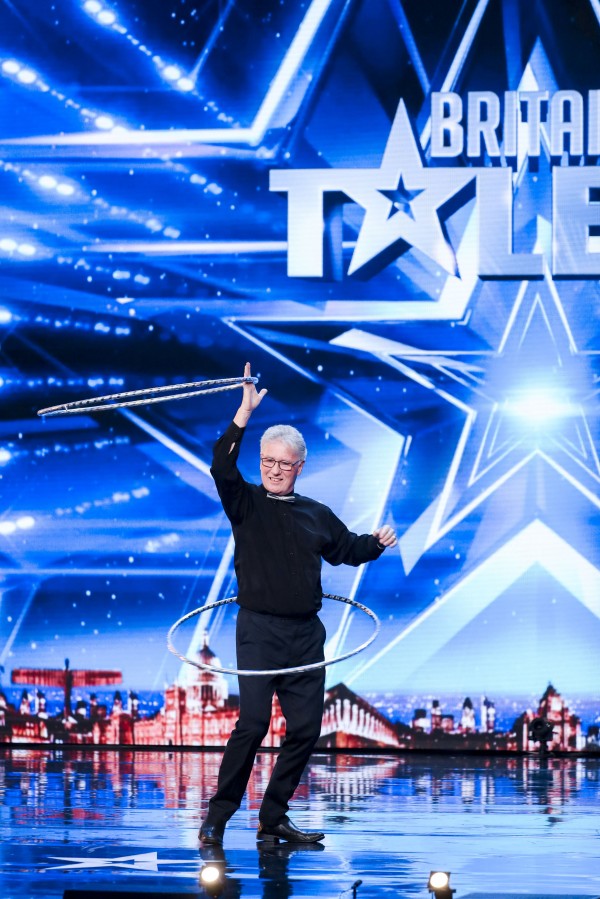 An impressionist who tries to recreate the voices of Sylvester Stallone, the Queen and Cowell also slipped into the next round, despite receiving four red buzzers.
David told Irshad Sheikh: "I thought it was funny, they were the least accurate impressions I've ever heard," but he made it through with only Simon saying no.
Foursome The Boyz, who belted out hits Everybody (Backstreet's Back) and We Will Rock You, and dancing robot Jay Wynn also made it through despite Cowell hitting the red buzzer.
Less successful were mother and daughter singing duo Maternal Instinct, who were cut off by Simon and told they sounded like "not very good wedding singers with so many bad habits" before they were sent home with four nos.
Britain's Got Talent continues on ITV at 8pm on Saturday.