Made In Chelsea star Spencer Matthews got hands on when he visited The Boxing Academy.
The reality TV star, 28, who recently announced that he is expecting his first child with model Vogue Williams, is taking part in Celebrity Boxing For Sport Relief.
He will be going head-to-head with ex-footballer Wayne Bridge in the bout.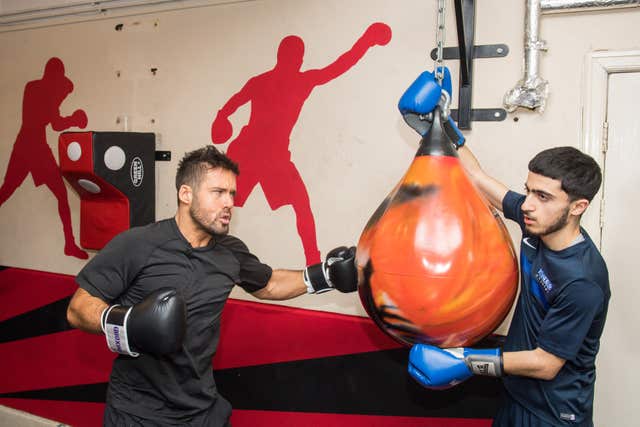 He paid a trip to The Boxing Academy, which is the only government-funded boxing based school in the country.
Teenagers, aged between 14 and 16, attend who are at risk of exclusion, or have already been excluded, from mainstream education.
The students get fit, learn teamwork, anger management, discipline and improve their confidence and concentration skills at the academy, which is also funded by Comic Relief.
Matthews said: "Coming to the project has been a really fantastic experience.
"It's a bit of an eye opener because you hear of all these kids who really struggle with education, kids who don't fit into mainstream schools, who get left behind and who feel neglected and feel that life crashed down on them and feel that everything is kind of unfair.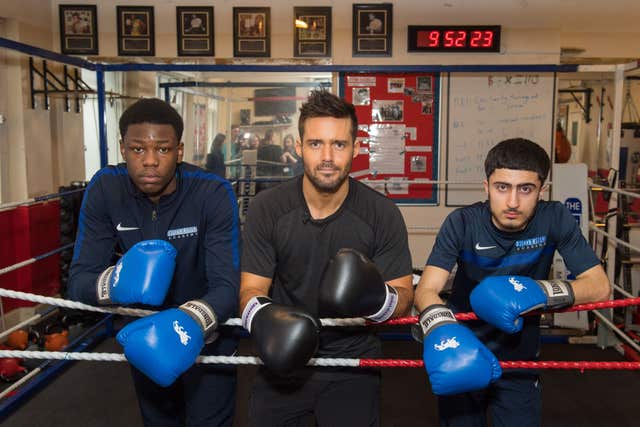 "This boxing academy looks after them, brings them in, gives them an education, all free of charge, and teaches them discipline and things that are really important in a young man or woman's life and you leave with five GCSEs."
He said his own boxing training for Celebrity Boxing For Sport Relief helped him stay "focused" and "regimented".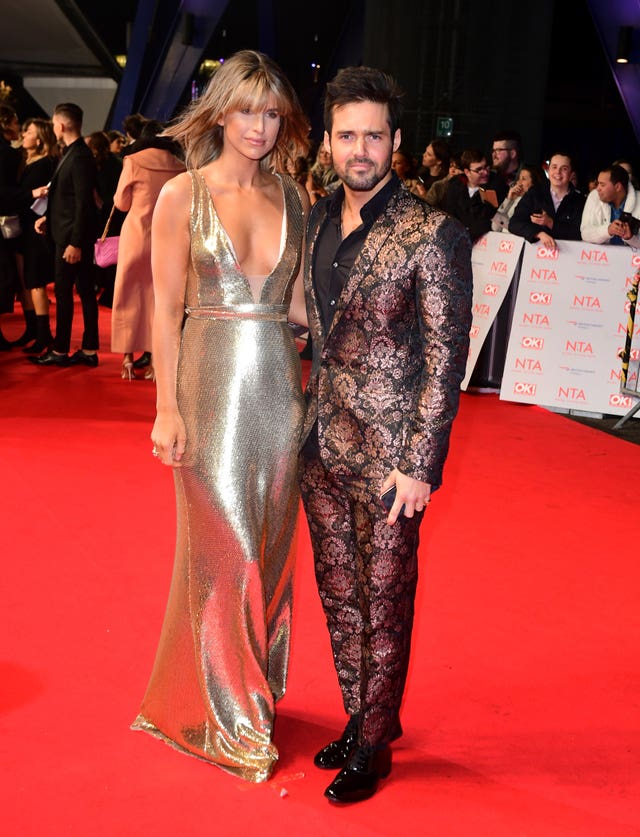 Jermaine Williams, head of boxing at the academy, said the sport was "an outlet for aggression, offers a sense of discipline, a sense of purpose" adding: "Boxing for me, changed my life when I was younger.
"I was on the wrong path and I see myself in these young people and I use my experience to guide them through."
The academy's headteacher Anna Cain said: "One of the reasons I was most grateful to Comic Relief when they started funding us is that they understood that this is one of those targeted at extremely challenging behaviours.
"Most of the time people don't want to work with these kids.
"This is absolutely a last chance for most of these young people. In The Boxing Academy, violence is not something that we tolerate as such, it becomes discipline, it becomes routine and it becomes about learning to channel it and control it."