Coronation Street star Bill Roache has said he believes he will live to around "107 or 108".
The actor, who has played Ken Barlow in the soap since it began in 1960, also said he is happy being a single man at the age of 86.
[Read more: Corrie's Bill Roache opens up about 2013 arrest]
Roache said that he thinks that "ageing is a belief system" and that he is actually getting younger, not older, with each passing day.
He told the Daily Mail: "The body is designed to go on as long as you want to be in it.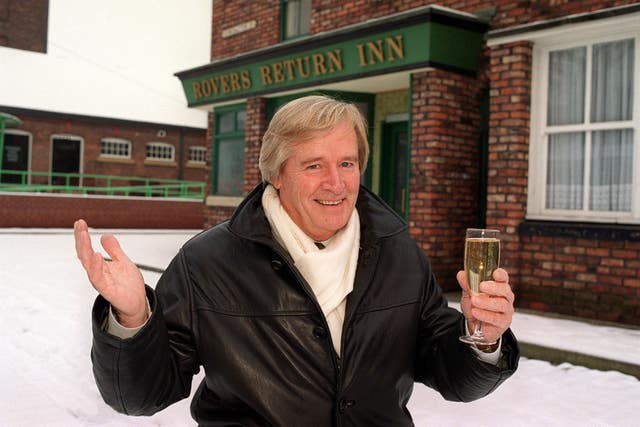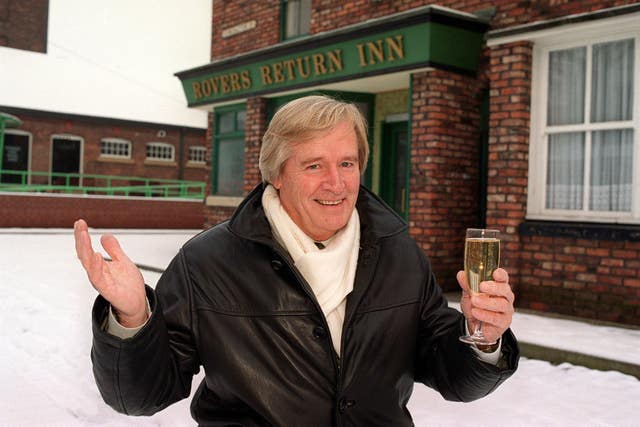 "Every cell renews itself with a younger, healthier version.
"Therefore I am getting younger, healthier and rejuvenated. So to go on to 100 is nothing. For me, though, 107 or 108 feels about right. So that's how long I will live."
Roache said he is happy to still be working, and that he foresees himself appearing as Ken in Corrie for a while yet.
"Ken is 10 years younger than me, so I've got a bit of leeway," he added.
Roache, who has just released his book Life And Soul: How To Live A Long And Healthy Life, told the newspaper that he is single now and happily so.
Asked if living for another 20 years single bothers him, he said: "I don't need a relationship."
[Read more: Bill Roache defends Corrie's darker storylines]
Roache was married to his first wife Anna from 1961 until 1974, and his second wife Sara from 1978 until her death in 2009.
He said: "I'm not looking for anything. I'm completely content. It's a wonderful position to be in.
"Put it this way. I can live on the memories for a long time – I've got quite a lot in the bank!"